Llanelli Sosban Soup Station
Update 11/2021. A takeaway service is available from Paddock Street Hall in Paddock Street 6:30 pm to 7:30 pm Sundays. This is due to ongoing renovations at the Vestry
Update 2020. A takeaway service is available from the Vestry during the pandemic.
Update 2018. The soup station is now operating from the Vestry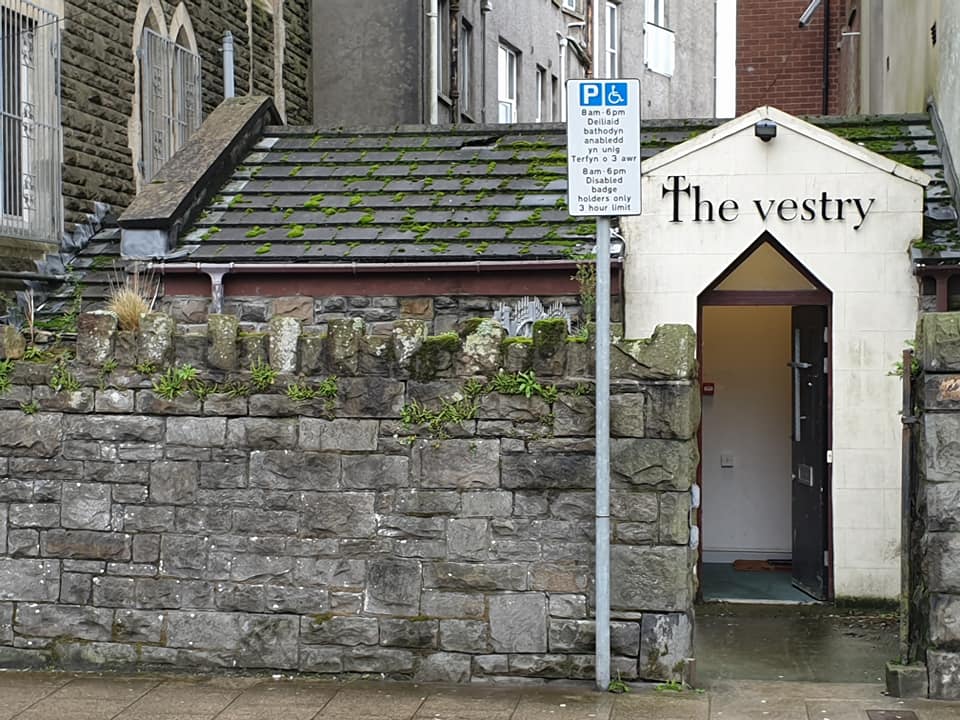 Update 25/09/2016 - as of tonight the Sosban Soup Station is moving indoors to Y Lle, Old Castle Road. The Welsh name for the Soup Station will be Gorsaf Gawl y Sosban.
Update 18/08/2016 - things have been ticking over out on the street. Flyers have gone out to key agencies and we're still learning every week! Gary had an interview with the Llanelli Star today who contacted him, and has also provided information to a community magazine so hopefully they will say nice things about us and reach those in need. Winter time is going to be a challenge, however there may be opportunities so watch this space!
Update 22/05/2016 Sosban Soup Station started Sunday 22May 7-9pm. We're in the square between the Town Hall and the Police Station. In a time of austerity and food poverty we'll be providing soup and a roll / bread for those who need a hot meal. Hot drinks will also be available.
If you know anyone in need, send them our way.
If you would like to help or donate please come and see us or message me (Gary - see Links page).
21/05/2016 As a weekly outreach to the homeless in Llanelli - Sosban Soup Station - Starting 22 May 2016

Big thanks to those who have volunteered and / or donated soup and money!!
Site for the sosban soup station.